WHAT IS CBD?
CBD (cannabidiol) is a naturally occurring compound found in cannabis. Unlike THC, it is non-psychoactive, so it won't get you high. CBD is believed to help the endocannabinoid system (ECS) keep your body in balance.
BENEFITS OF CBD
At CANVIVA, we believe that when it comes to CBD products, there is a difference. We know choosing a product that is safe and effective is essential to you and your loved ones. Our mission is to be your trusted, go-to brand for inspiration, education, and superior quality CBD products.
By now, you have probably seen a variety of claims extolling the benefits of CBD, and you're probably wondering which if any of them are true.
We want to provide information that can help you make the best decision about your well-being. However, we're not allowed to do so. The U.S. Food and Drug Administration (FDA) currently prohibits all manufacturers of CBD products from making any claims about their ability to diagnose, cure, mitigate, or prevent a disease or affect the structure or any function of the body. If you are on a CBD website that makes such claims, you should be wary.
Only approved drugs can make these types of claims, and, while CBD is legal, the FDA does not consider CBD to be an approved drug or dietary supplement.
At CANVIVA, we work hard to provide up-to-date articles, news, and inspiration with your specific wellness goals in mind.
DOES CBD WORK BEST IF USED CONSISTENTLY OR AS NEEDED?
Everyone is different, but consistent use as part of a daily health and wellness regimen helps maintain a sustained level of CBD in your system, providing effective support for a variety of health and wellness concerns.
IS CBD MARIJUANA?
Found in both hemp and marijuana, CBD is only legal if it comes from industrial hemp with less than 0.3% THC. As of December 2018, it is no longer considered a "Schedule 1" controlled substance.
IS CBD SAFE TO USE WITH MY REGULAR MEDICATIONS?
CBD may interact with some prescriptions and supplements. Consult your doctor or pharmacist if you have concerns. Do not take if you are pregnant or nursing.
HOW CAN I TELL IF IT'S "REAL" CBD?
Only CANVIVA CBD Oil products carry the PURE CERTIFIED CBD™ seal. We guarantee that our CBD oil is:
Derived from U.S. grown, organic industrial hemp
Traceable back to the crop/licensed grower
Produced under strict manufacturing practices (GMPs)
Extracted via food-safe ethanol, best for preserving cannabinoids, terpenes, and other naturally occurring compounds found in full spectrum CBD
Third-party, lab tested for contaminants and cannabinoid quantification

Solvent-Free
Pesticide Free
Free of heavy metals and other impurities
Contains less than 0.3% THC

Non-GMO
Made in the U.S.
HOW TO TAKE A TINCTURE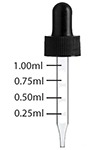 Tinctures are the most popular and effective method of taking CBD. This sublingual method allows the CBD to diffuse into your bloodstream through tissues under the tongue.
While the bottle is closed, shake well, then pinch and release the rubber bulb to fill the dropper.
Unscrew the lid and adjust the amount in the dropper to your desired dose.
Place dose under your tongue. Let it stay there for one to five minutes before swallowing.
Start with 1/4 or 1/2 of the recommended dose. Increase or decrease subsequent dosages to reach the desired effect.
Tinctures may be taken once or twice a day or spread throughout the day by micro-dosing.
Download our free Dosing Journal to discover your optimum CBD dosage.
Visit our TINCTURE shop.
HOW TO APPLY A TOPICAL
Shake well if using one of our 2 roll-ons, lotion or massage oil.
Our Balm starts out a little firm, but will melt into sore joints and dry skin.
Roll-on, apply, or massage on to clean dry skin.
Reapply to the affected area(s) not more than four times per day.
Visit our TOPICAL shop.
YOUR ENDOCANNABINOID SYSTEM
Did you know that your body naturally produces cannabinoids? They are called endocannabinoids. They act on your endocannabinoid system (ECS) to help regulate a host of reactions. These include pain response, inflammation, mood, memory, stress, immunity, sleep, and appetite.
Early research indicates that taking hemp-derived CBD oil tinctures may encourage your body to produce more endocannabinoids, helping to bring your body back into balance or homeostasis. Your ECS is not an isolated system like the digestive or respiratory system. Instead, it is spread throughout the body on nearly every organ through the central and peripheral nervous system. The ECS is naturally present in all mammals.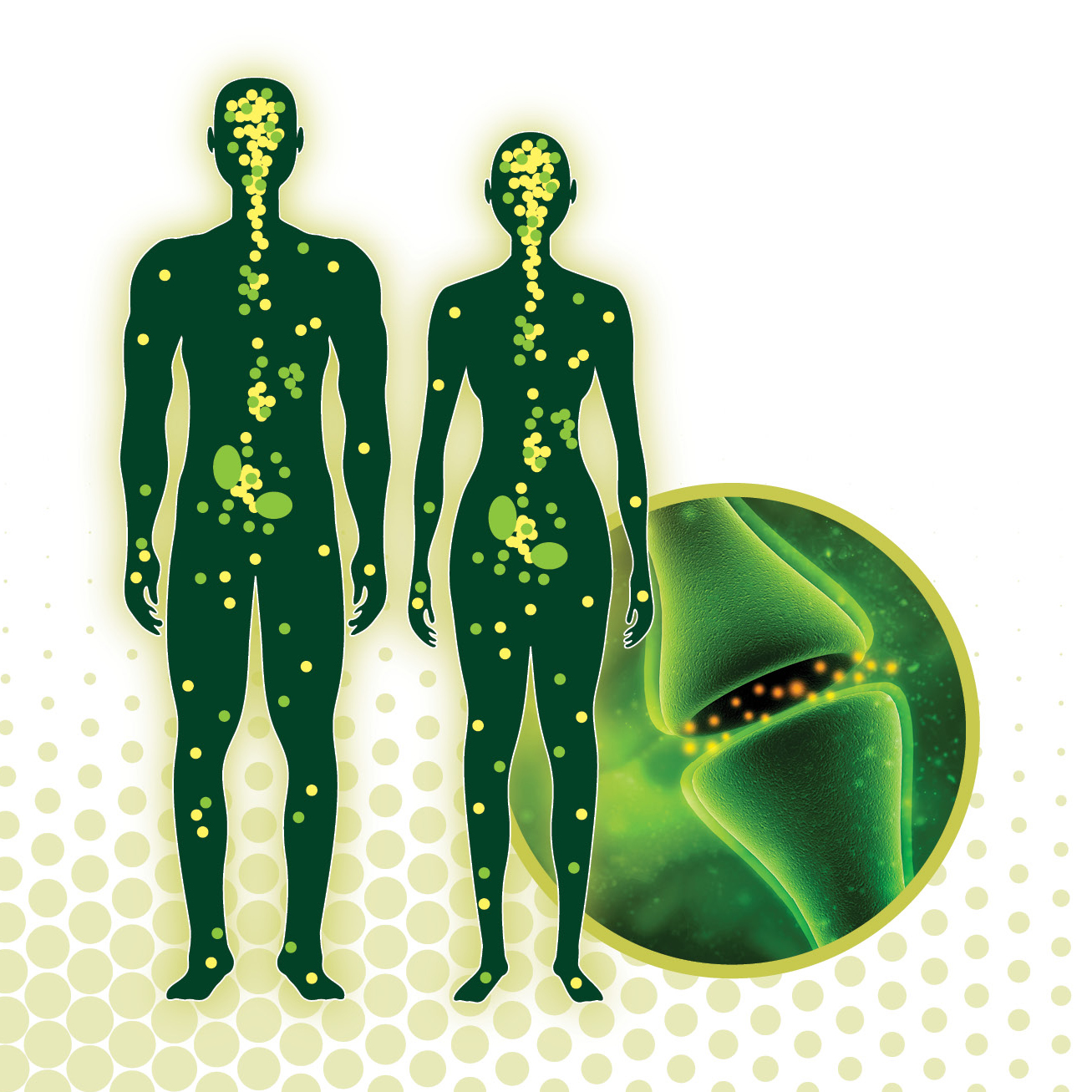 ALL PRODUCTS CONTAIN LESS THAN 0.3% THC AND ARE LEGAL IN ALL 50 STATES. The statements made regarding these products have not been evaluated by the food and drug administration (FDA). These products are not intended to diagnose, treat, cure or prevent any disease.
By using this site you agree to follow CANVIVA's Terms & Conditions, Return Policy, and Privacy Policy posted at the bottom of this site. We only ship to U.S. states.