CBD Oil Tinctures: Enhancing your well-being, one dropperful at a time.
CANVIVA products include targeted tinctures that work from the inside-out. The natural essential oils we add to our tinctures have been specifically selected for their terpene and flavonoid content to enhance and complement the natural benefits of CBD. Plus, we don't add artificial anything – color, sweeteners, or flavorings – to our tinctures.
Made with full spectrum CBD, all our products carry the PURE CERTIFIED CBD™ Oil seal. Our hemp is organically grown in the U.S. and is solvent-free, and free of pesticides and other impurities. We produce our CBD oil under strict manufacturing practices and every batch of oil is third-party, lab tested. You'll find the test results on each product's page and on our COA page.
No Results Found
The page you requested could not be found. Try refining your search, or use the navigation above to locate the post.
The full spectrum benefit.
CANVIVA tinctures contain whole-plant ethanol extracted CBD oil and features a full spectrum of cannabinoids, terpenes, and other naturally occurring compounds to work with your endocannibinoid system (ECS). Our extraction process, using food-safe ethanol, is one of the best for preserving these beneficial compounds. In addition to cannabinoids and terpenes, full spectrum CBD also contains a variety of vitamins, minerals, fatty acids, proteins, chlorophyll, flavonoids, and fiber. These compounds, including trace amounts of THC, work together in what is known as the entourage effect.
Specially blended with you in mind.
CANVIVA blends our CBD extracts with MCT oil making them easier to metabolize. When combined, MCT and CBD oils are ideal partners. And we've added specific essential oils to some of our products that complement the effects of CBD.
We package our tinctures in amber glass bottles to protect and ensure the quality of their contents from both visible light and UV rays. And, we don't add artificial colors, sweeteners, or flavorings.
Our focus is on full spectrum CBD oil tinctures with added functional ingredients.
Tinctures are one of the most popular forms of CBD and for a good reason. They are quick, easy to use, convenient, predictable, allow for accurate dosing, and have high bioavailability making them efficient and effective. CANVIVA offers a full line of tinctures formulated with your specific needs in mind. The essential oils added to each of our tinctures are choosen to complement the effects of our CBD oil.
How to use a tincture.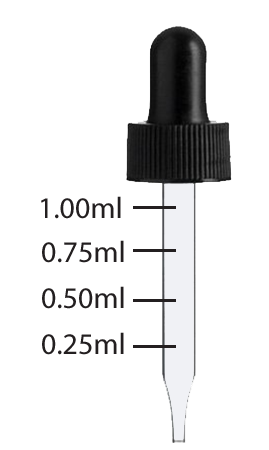 While the bottle is closed, shake well and then pinch and release the rubber bulb to fill the dropper.
Unscrew the lid and adjust the amount in the dropper to your desired dose.
Place dose under your tongue. Let it stay there for anywhere from one to five (1-5) minutes without swallowing.
This sublingual method allows the CBD to diffuse into your bloodstream through tissues under the tongue.
Download our CANVIVA Dosing Journal to help you find the dosage best for you.
 ALL PRODUCTS CONTAIN LESS THAN 0.3% THC AND ARE LEGAL IN ALL 50 STATES. The statements made regarding these products have not been evaluated by the food and drug administration (FDA). These products are not intended to diagnose, treat, cure or prevent any disease.
By using this site you agree to follow CANVIVA's Terms & Conditions, Return Policy, and Privacy Policy posted at the bottom of this site. We only ship to U.S. states.