CBG (cannabigerol) is sometimes called the "mother cannabinoid" since almost all other cannabinoids start as CBG. In limited studies, CBG has shown powerful anti-anxiety and muscle-relaxing effects.
CBD and CBG both interact with the same receptors in the body and both appear to have anti-inflammatory effects. However, some early evidence suggests CBG does have a different and fuller range of health benefits than CBD. And when CBG is combined with CBD they complement and enhance the effectiveness of both cannabinoids.
What is the ECS?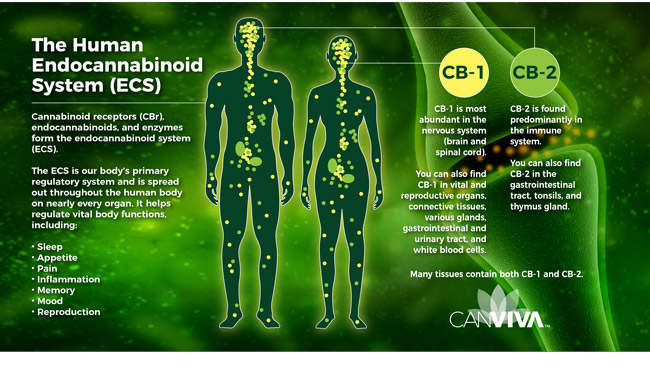 The Endocannabinoid System (ECS) is our body's primary regulatory system and is spread throughout the human body on nearly every organ. It helps regulate vital body functions such as sleep, appetite, pain, inflammation, memory, and mood.
Phytocannabinoids are cannabinoids derived from plants, and endocannabinoids are cannabinoids that our body naturally makes. Phytocannabinoids can interact with our ECS the same way endocannabinoids do.
Our ECS is often depleted due to chronic stress, environmental/dietary toxins, and lifestyle choices. When it's depleted, it cannot make enough endocannabinoids to keep you healthy and functioning at your best. This imbalance can lead to inflammatory responses, sleepless nights, and anxiousness. When your ECS is depleted you can recharge it with CBG and CBD to balance your body and mind, which in turn leads to improved health and quality of life.
Discover CANVIVA's New Cannabinoid Blends
We created our new full spectrum CBG/CBD/CGN blends targeted specifically to help with inflammation, anxiety, sleep, and muscle aches and pains.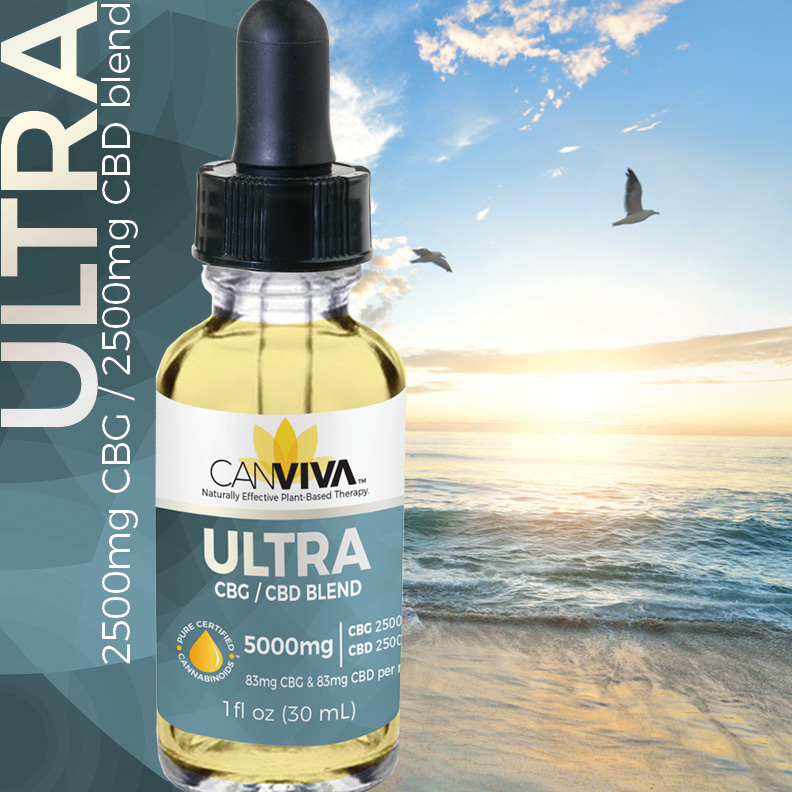 CANVIVA ULTRA was created for people whose daily activities are limited by constant discomfort. It's our most potent formula with 2500mg of CBG and 2500mg CBD – that's 5000mg of cannabinoids in a 1oz bottle. One dropper full (1 mL) provides 83mg of CBG and 83mg CBD.
---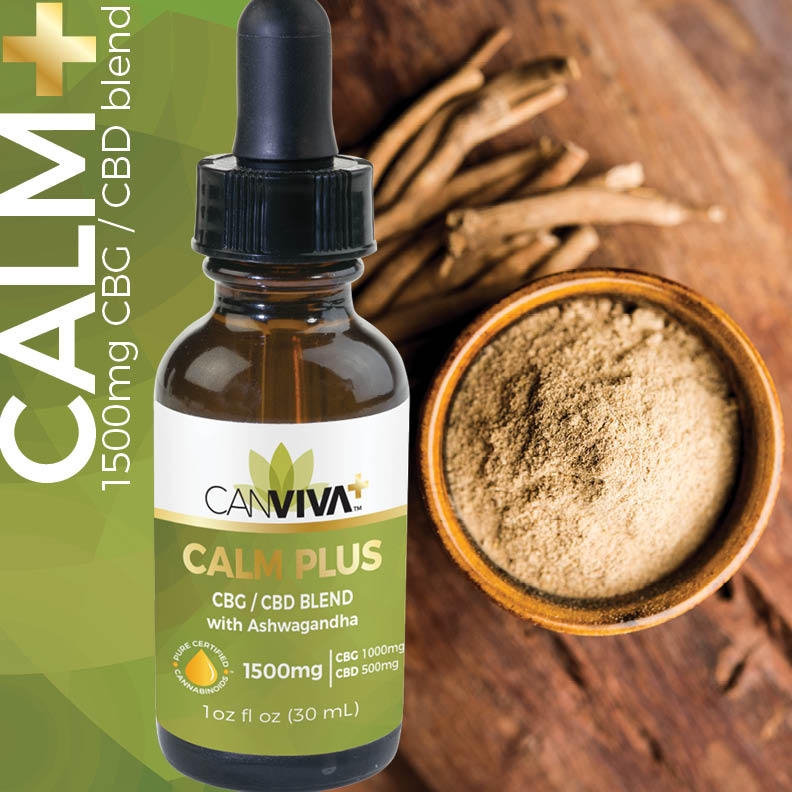 CANVIVA+ CALM PLUS with 1000mg of CBG and 500mg of CBD in a 1oz bottle provides 33mg of CBG and 15mg CBD per mL. The addition of Ashwagandha creates a mellow blend that when used regularly could help you achieve inner peace.
---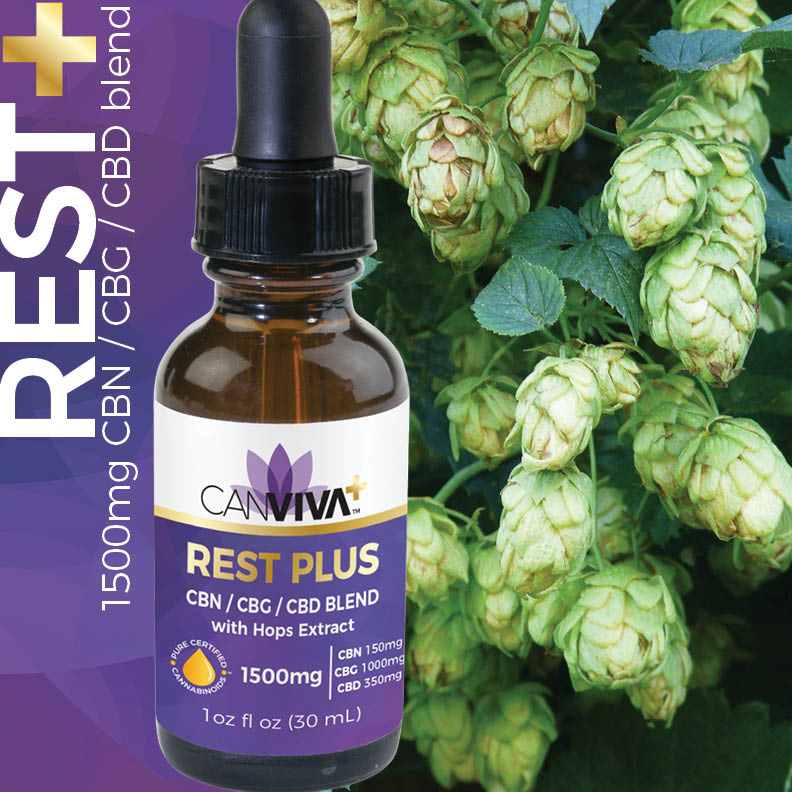 CANVIVA+ REST PLUS with 1000mg of CBG, 350mg of CBD, and 150mg of CBN isolate in a 1oz bottle provides 33mg of CBG, 12mg of CBD, and 5mg CBN per mL. The addition of Hops Extract rounds out this tincture that when used regularly could help you receive your best night's sleep.
---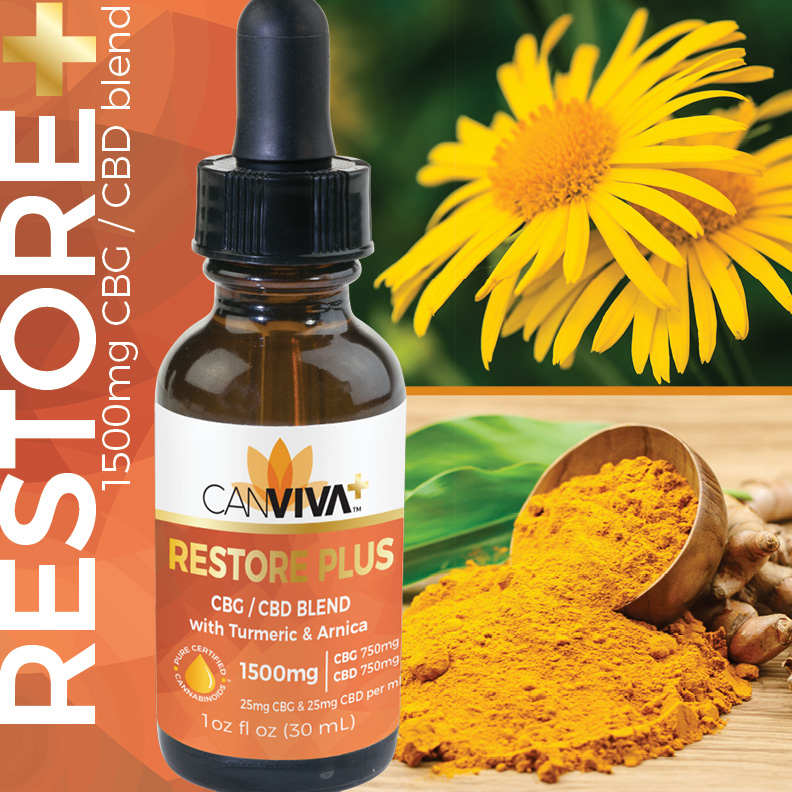 CANVIVA+ RESTORE PLUS with 750mg of CBG and 750mg of CBD in a 1oz bottle provides 25mg of CBG and 25mg of CBD in each 1 mL dose. The addition of Turmeric and Arnica creates a powerhouse blend that when used regularly could help relieve joint and muscle aches and pains.
---
Tested For Your Safety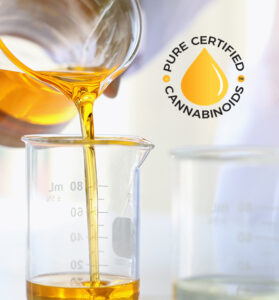 CANVIVA makes all of our tinctures with PURE CERTIFIED CANNABINOIDS™ oils derived from U.S. grown organic hemp. Solvent-free, free of pesticides and other impurities, and produced under strict manufacturing practices, each batch is third-party tested for contaminants and cannabinoid content. With CANVIVA you can be 100% confident that you are getting the highest quality products available anywhere.
We understand that quality assurance and product safety are critical to gaining your loyalty and earning your trust. With little regulation in the marketplace, this is more important than ever. Many brands claim to test their products but make it difficult to find these results, or worse yet, don't make them available at all. You can find a third-party lab test COA (Certificate of Analysis) on each individual CANVIVA product page.
---
ALL CANVIVA PRODUCTS CONTAIN LESS THAN 0.3% THC AND ARE LEGAL IN ALL 50 STATES. The statements made regarding these products have not been evaluated by the food and drug administration (FDA). These products are not intended to diagnose, treat, cure or prevent any disease.