What Are The Top 5 CBD Questions Most Commonly Asked?
CBD is in the news almost daily, but that doesn't mean you're getting the information you want or need. Below are the "top 5 most commonly asked CBD questions" with their answers. Questions like, What is CBD?, Is CBD Safe?, and What is the Best Way to Take CBD? After reading this article, we hope you better understand what CBD is and how it can help.
If you have questions we haven't answered, send us an email. We'll share our answers on Facebook, Instagram, and Twitter.
If you want to receive more information on CBD, get product news, and great offers, sign up for our newsletter. You'll receive 20% off your first order.*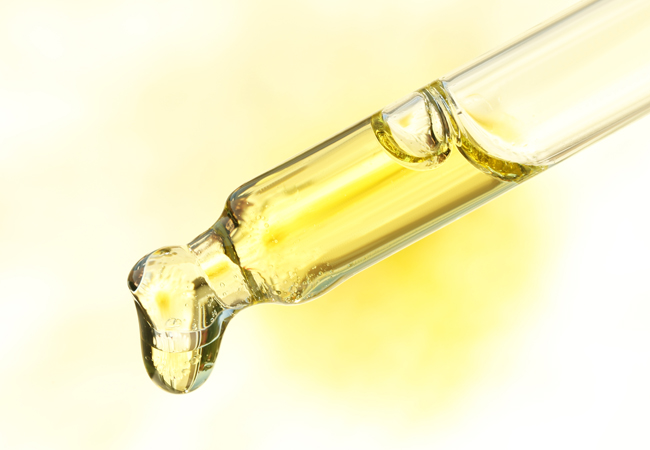 What Is CBD?
CBD, or cannabidiol, is a naturally occurring compound. It is one of the two most well-known cannabinoids found in cannabis plants like hemp and marijuana. Unlike THC (tetrahydrocannabinol) CBD is non-psychoactive and won't get you high.
Both CBD and THC have attributes thought to be helpful to your endocannabinoid system (ECS), but they act in different ways on different receptors in the brain and the body. Because CBD is non-intoxicating, easy to take as a CBD oil, and is generally well-tolerated, it is an appealing treatment option for many individuals looking to improve their overall well-being.
Is CBD Safe?
The good news is that side effects appear to be minimal for CBD even in high doses. Many people take CBD because it does not produce the unwanted side effects of prescription and over-the-counter drugs. Some people have reported side effects that include diarrhea, dry mouth, changes in appetite, and fatigue. It is also important to note that CBD may interact with other drugs. Consult a physician before using CBD if you are prescribed medications or have concerns. Do not use if you are pregnant or nursing.
The amount of CBD oil you use will depend on the effect you are looking to achieve and additional factors including age, weight, diet, metabolism, genetics, and environment. C4Life recommends starting slow and low (1/4 or 1/2 dose, once or twice a day for several days) to find your best dosage. Decrease or increase dosage as needed. C4Life provides dosing guidelines on each product page.
To avoid toxic substances such as pesticides, herbicides, and heavy metals, choose a brand that you can trust. Look for products manufactured from organic U.S. grown hemp, are tested in a third-party FDA accredited lab, and provide a COA (certificate of analysis). For more information on what you need to know before buying CBD, click here.
Is CBD Legal?
Yes and no.
Not all CBD is legal despite the passage of the 2018 Farm Bill. CBD derived from cannabis plants with more than .3% THC (marijuana) remains illegal under federal law. 
CBD is only legal when derived from hemp (containing less than 3% THC) and produced by a licensed grower, consistent with federal and state regulations. C4Life tinctures are made with hemp-derived cannabinoid oil (less than .3% THC) that is phytocannabinoid-rich, full spectrum, and organically grown in the U.S. 
The FDA prohibits businesses from making therapeutic claims about the health benefits of CBD and holds the position that all cannabinoids, including CBD, cannot be added to food and dietary supplements for humans or animals.
We strongly recommend that you check with your state government, local police department, or customs office for the most up-to-date information regarding the legality of CBD.
Will CBD Show Up On A Drug Test?
The average drug test is not designed to test for CBD or other compounds found in cannabis other than THC.
Full spectrum hemp-derived CBD oil contains minute traces of THC (less than .3%). Therefore, it is possible for these trace amounts of THC to accumulate and then be detected.
A variety of factors may influence detection. These include the amount of CBD you consume, how often you consume CBD, body composition, and the method of testing.
Use prudence if you are a CBD user who is subject to drug testing.
What Is The Best Way To Take CBD?
At C4Life we think sublingual tinctures are the best way to take CBD. You can achieve precise dosing, fast onset of effects, and can quickly check for potency and quality of the product (COA).
Full spectrum CBD appears to be preferable to other forms of CBD. A study shows it to be more effective, is absorbed more quickly, and lasts longer among other things.
Full spectrum or "whole plant" CBD contains cannabinoids and terpenes as well as other naturally occurring elements. All of these compounds, including trace amounts of THC, work together in what is known as the entourage effect. What this means is that the therapeutic impact of the whole plant is greater than the sum of its parts.
All of C4Life's tinctures are phytocannabinoid-rich, full spectrum, and organically grown in the U.S.