What Is the Right CBD Dosage for Me?
Great question. You have a lot of good options when it comes to taking CBD. Perhaps you've even decided how you want to consume CBD–oil tinctures, capsules, edibles, or some combination. That's great, but now you're wondering, "What's the right dosage for me?"
How much CBD is in each product?
How much CBD is in each dose? Why does it matter? These are more great questions. Most CBD manufacturers list the total amount of CBD contained in each product for ease of comparison. Some manufacturers also clearly show how much CBD is in each dose of the product.
Concentrations (CBD per ml) can vary dramatically from brand to brand. And, concentrations can vary in potency from low-potency (100-250mg per fluid oz) to medium-potency (500-800mg per fluid oz), to high-potency (1000-1500mg per fluid oz). Standard potency CBD tinctures contain about 500mg per 1oz bottle with 16mg CBD per 1ml dose. Higher and lower potency products are available. Typically, higher potency products provide a better value with a lower cost per milligram of CBD.
CBD Dosing Comparison Chart
[table id=4 /]
At C4Life we make it easy to see how much CBD is in each product as well as how much CBD you are getting per ml (dropperful) so you can easily compare products. You can also find dosage information for all of our CBD oil tinctures on the back of each package and on our website product pages. Knowing how much CBD you are getting will help you figure out how to best use it.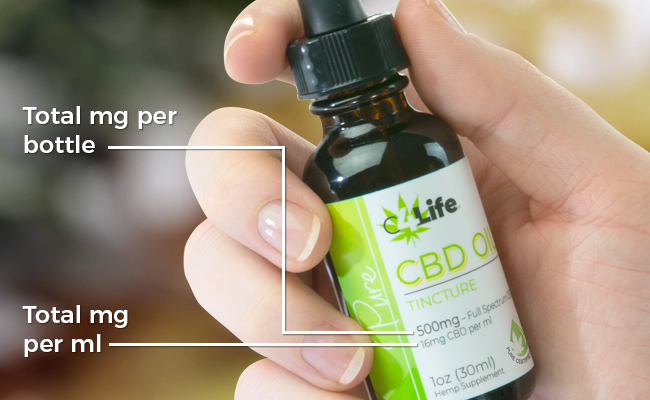 What is the recommended dose of CBD?
The short answer is, it's personal. Everyone is different. The right CBD dosage must be individually determined. (This is true for your pets too!)
Currently, there are no medically approved guidelines for dosing. In fact, according to CBD Review, "many physicians are hesitant to prescribe cannabinoids like CBD. There are two reasons for this:
Doctors cannot prescribe (only recommend) cannabinoids, because there's no recommended daily allowance (RDA) or universal dose for all people.

Most medical schools never cover CBD/cannabidiol therapy in their pharmacology courses (the drug curriculum revolves primarily around substances that can be patented)."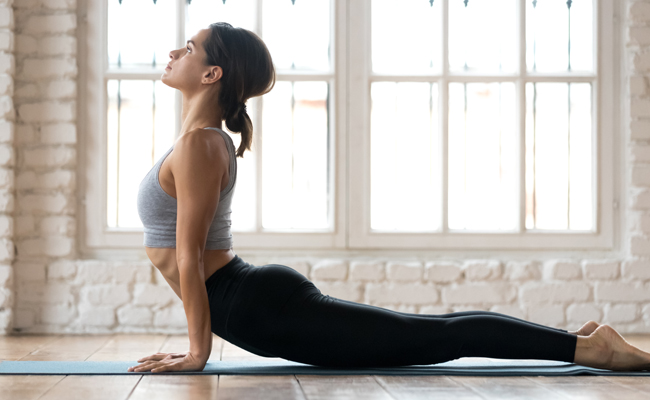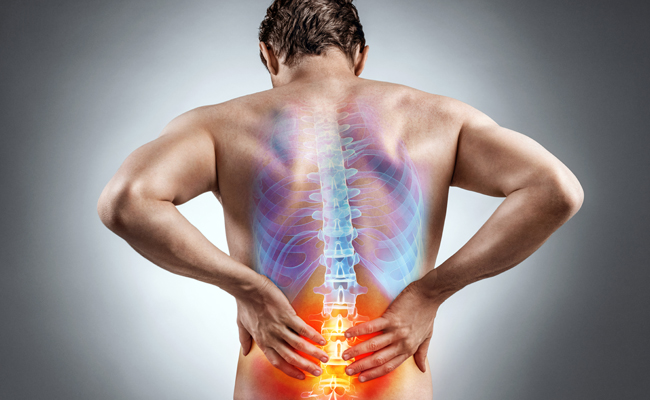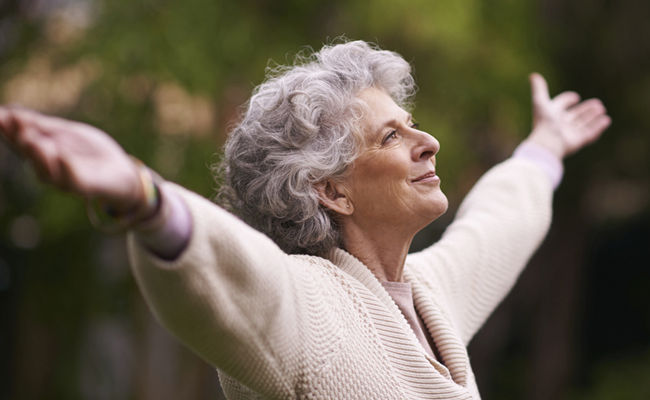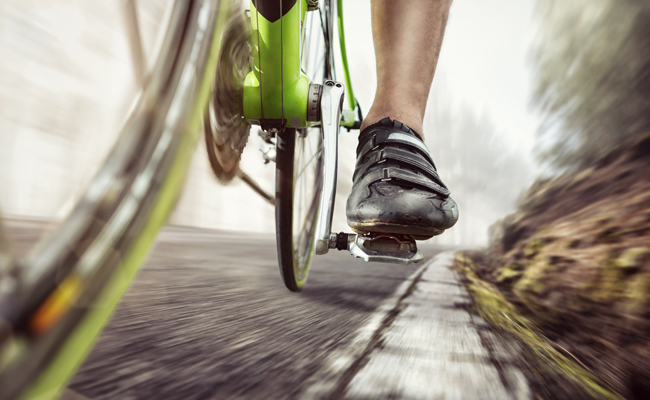 Your regimen will depend on a variety of factors. These include, but are not limited to:
your current health situation

age

genetics

diet

sleep patterns

metabolism

CBD product (tinctures, capsules, edibles)

environment
One of the most common and popular ways to take CBD is in the form of a tincture or CBD oil. The reason for this is that it is quick, easy, convenient, predictable, allows accurate dosing, and has high bioavailability making it efficient.
Full spectrum CBD, in particular, contains chemical compounds (cannabinoids and terpenes being the most significant) that work better together than they do in isolation. This synergistic interaction is called the entourage effect.
If you are new to CBD or have little experience, C4Life recommends going "slow and low."
Start with 1/4 or 1/2 dose, once or twice a day.

Do this for several days, observing the effects.

Decrease or increase your dosage as necessary to achieve the desired effect.
Final Thoughts About CBD Dosing.
Many people take CBD because it does not produce the unwanted side effects of prescription and over-the-counter drugs. While most people do not experience any side effects while taking CBD some have reported diarrhea, dry mouth, changes in appetite, and fatigue. It is also important to note that CBD may interact with other drugs. Consult your physician or healthcare provider before using CBD if you are prescribed medications or have any concerns. Do not use if you are pregnant or breastfeeding.
Finally, choose a brand you can trust, one that is natural, pure, and effective. C4Life™ manufactures its PURE CERTIFIED™ CBD Oil from US grown hemp that is traceable back to the grower. Our seal is our guarantee to you that our CBD oil is solvent-free, pesticide-free, paraben-free, and free from impurities. Our CBD is also non-GMO and cruelty-free. When we say trust us, there is a difference, we mean it.
If you want to learn more about what type of CBD is best for you, you might want to read The Best Way To Take CBD. To learn more about how CBD affects your body, check out our article on CBD and Your Endocannabinoid System.