Torey Lynn, Simply CBD & Me, reviews CANVIVA.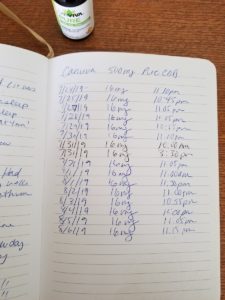 Torey Lynn, Simply CBD & Me, documents her experience with CANVIVA PURE CBD Oil Tincture for a full month. CANVIVA invited her to test drive our PURE CBD OIL Tincture and she agreed to give it a shot.
"I highly recommend CANVIVA CBD oil. I saw great improvements in my sleep, help easing the pain in my muscles, and [it] gave me stamina when I needed it."
Read the full article here.
Torey is a CANVIVA affiliate. Learn how you can earn money by promoting CANVIVA on your website.