Is CBD Right for Seniors?
Who wants to slow down as they get older? "Not me!" you might be saying to yourself.
As you grow older, your body starts to change. You're likely to notice a few more grey hairs or wrinkles. If you're fortunate, you will live a long healthy life. Even better, you will remain healthy and active. But aging affects your cardiovascular system, digestive system, joints and muscles, and even your cognitive skills, amongst others.
So what can you do to take better care of yourself or someone you love? A lot, and CBD might be part of the answer!
The Aches And Pains Of Growing Old
CANVIVA co-founder, Dave Rye, was a skeptic before being convinced that CBD products could improve the quality of his life. "Since taking CANVIVA products, I have stopped taking ibuprofen before and after golfing." Like Dave, many other individuals are turning to CBD (cannabidiol).
Did you know that there are over 46 million people 65 years or older. And, according to the Center for Disease Control and Prevention (CDC), 49.6% suffer from arthritis. In addition, Mental Health America reports that 27% of seniors suffer from severe anxiety, which impacts their ability to function. It's no wonder CBD (cannabidiol) use is on the rise, especially with Boomers (those born between 1946 and 1964).
According to a survey by Consumer Reports (CR), more than a quarter of people in the U.S. say they've tried CBD. One out of seven (7) of those people said they use it every day. And, 15% of people 60 and older have tried CBD.
You can learn more about your endocannabinoid system and how CBD may help keep your body in balance here.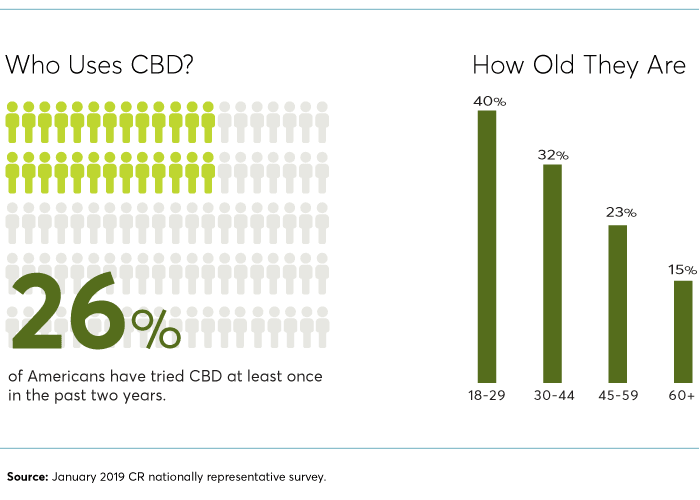 What Can You Do To Stay Healthy?
Here are 10 tips for seniors!
Stay active. Walk, bike, do something you like—just make sure to get regular exercise!
Eat healthy. Eat nutrient-dense foods such as fruits, vegetables, and whole-grain foods. Avoid overly sweet, salty, and processed foods. And don't forget to follow your doctor's advice regarding any dietary restrictions.
Sustain your brain. Take a class, learn a new skill. Never stop learning! Studies suggest that stimulating your brain slows cognitive decline.
Stay connected. Call or visit someone you love. Get together with a friend. Even better, go for a walk with them.
Get a good night's sleep. Older adults need 7-10 hours of sleep per night. Make sure you turn off the TV and your phone. Stay away from alcohol and caffeine late in the day. And, keep your bedroom cool, dark, and noise-free. (Psst, we also recommend CANVIVA REST CBD Oil.)
Reduce stress. (Read our blog to learn more about how stress effects your body and what you can do to help manage it.)
Practice prevention. Stop smoking. Lose weight. Make sure your vaccinations are up to date—this includes a yearly flu shot. Get your vision and hearing checked in addition to regular wellness check-ups.
Be your own health advocate. When you do see your doctor, bring a list of your current prescription and non-prescription medications, including herbal supplements, bring a list of your health concerns; and, ask questions if you have them.
Look on the bright side. Staying positive is good for your health.
Try a CBD product like CANVIVA. Many older adults start with topicals, like roll-ons or balms. Another popular form of CBD is tinctures. Both methods are easy to use and easy to incorporate into your wellness regimen.