How Many Ways Can I Use CANVIVA SPORT Roll-On?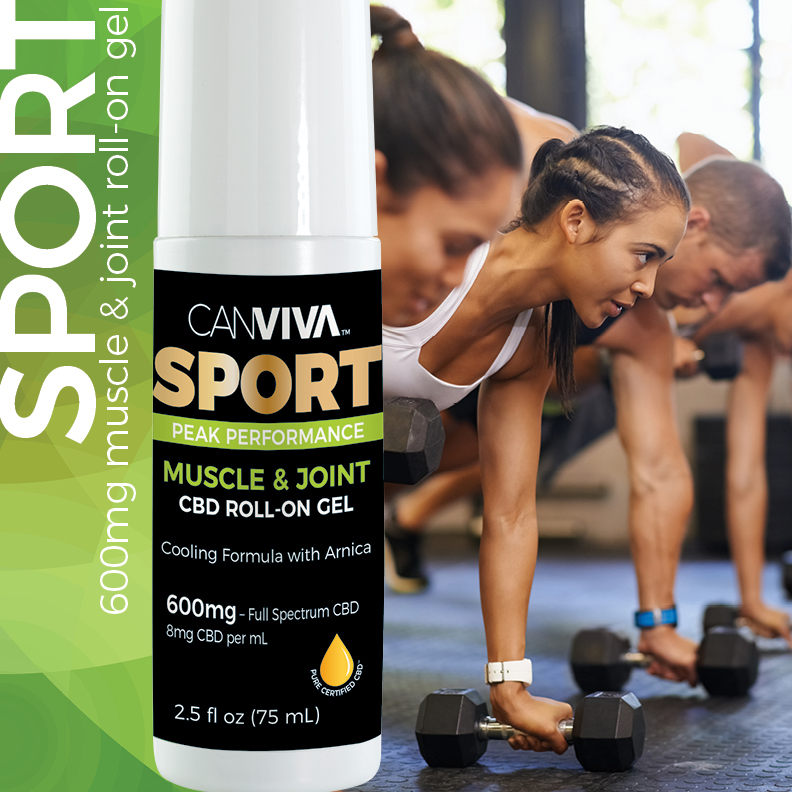 CANVIVA SPORT CBD 600mg Roll-On for peak performance is perfect for both before and after exercise. It contains 600mg CBD, as well as Menthol (which provides an instant cooling effect to help reduce inflammation in over-worked muscles and joints), Arnica (with natural anti-inflammatory and antibacterial properties), and Boswellia (an effective anti-inflammatory that may help prevent cartilage loss). These 3 ingredients were specifically selected to complement the beneficial cannabinoids, flavonoids, and terpenes already found in CBD. We believe this product is the best full-spectrum CBD roll-on offered on the market today.
Beach Days
Glide the SPORT CBD roller ball over your shoulders, face, arms, legs, and back to help cool your skin down after a day of sun exposure. We encourage keeping a bottle at the cabin or in the boat for a quick cool down.
Cycling
Biking can be tough on your hips, shoulders, and undercarriage. After long rides, or before, apply SPORT CBD Roll-On Gel to those areas of discomfort.
Running
For runners who suffer from muscle and joint pain, our SPORT CBD Roll-On Gel is great for aiding in recovery. We recommend using it before your run or before your stretching routine. And definitely reapply after your workout.
Honey-Do Lists
House chores can be pretty demanding, especially if you are moving up and down ladders, moving large furniture, or doing heavy landscaping. Make sure to have some CBD Roll-On Gel to help relieve aches and pains from weekend "Honey-Do" chores.
Product Description
CANVIVA SPORT Roll-On CBD Gel is perfect for your pre-workout regimen or post-workout treatment! Our proprietary, easily absorbed formula with 600mg of CBD helps you get back to the exercise routines that make you happy.
600mg full spectrum CBD per 2.5oz / 75 mL bottle
Approximately 8mg full-spectrum CBD hemp extract per 1 mL
Contains <0.3% THC per bottle
Keep out of children's reach
INGREDIENTS: Menthol USP 3%, 600mg Organic CBD Oil (from 750mg Full Spectrum Phytocannabinoid Rich Hemp Extract), Aloe Barbadensis Leaf Gel, Boswellia Serrata Extract, Arnica Montana Flower Essential Oil, Glycerin, Natural Grain Alcohol, Vegetable Glycerin, Eucalyptus Globulus EO, Mentha Piperita EO, Carbomer, Tocopheryl Acetate, Triethanolamine, Deionized Water. Contains <0.3% THC.
---
Tested For Your Safety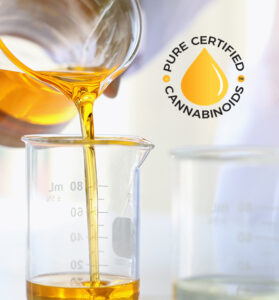 CANVIVA makes all of our tinctures with PURE CERTIFIED CANNABINOIDS™ oils derived from U.S. grown organic hemp. Solvent-free, free of pesticides and other impurities, and produced under strict manufacturing practices, each batch is third-party tested for contaminants and cannabinoid content. With CANVIVA you can be 100% confident that you are getting the highest quality products available anywhere.
We understand that quality assurance and product safety are critical to gaining your loyalty and earning your trust. With little regulation in the marketplace, this is more important than ever. Many brands claim to test their products but make it difficult to find these results, or worse yet, don't make them available at all. You can find a third-party lab test COA (Certificate of Analysis) on each individual CANVIVA product page.
---
ALL CANVIVA PRODUCTS CONTAIN LESS THAN 0.3% THC AND ARE LEGAL IN ALL 50 STATES. The statements made regarding these products have not been evaluated by the food and drug administration (FDA). These products are not intended to diagnose, treat, cure or prevent any disease.