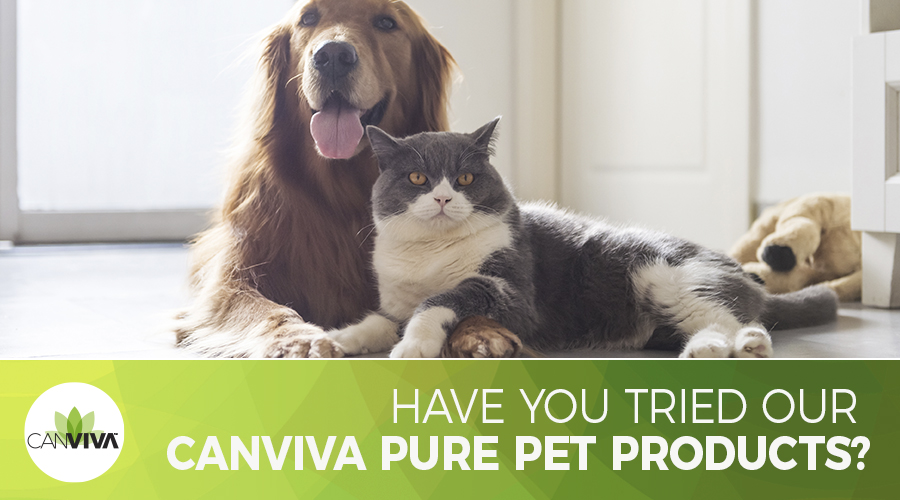 At CANVIVA we are animal lovers. But with that love comes both the joy of keeping a pet and the pain of watching them suffer from a multitude of health issues such as joint and muscle discomfort, nervousness from loud noises or unknown situations, or separation unease. CBD could help your pet get through these issues and more because our pets have the same Endocannabinoid System as us and should benefit from CBD the same way we do.
Based on both human and veterinary literature, CBD products may help pets in the following ways:
Anti-inflammatory (i.e. hypersensitivity, dermatitis)
Reduction in pain
Reduction in seizures and convulsions
Immune system support (i.e. autoimmune disease, cancer)
Nervous system support
Cardiovascular system support
Reduction in anxiety
Gastrointestinal support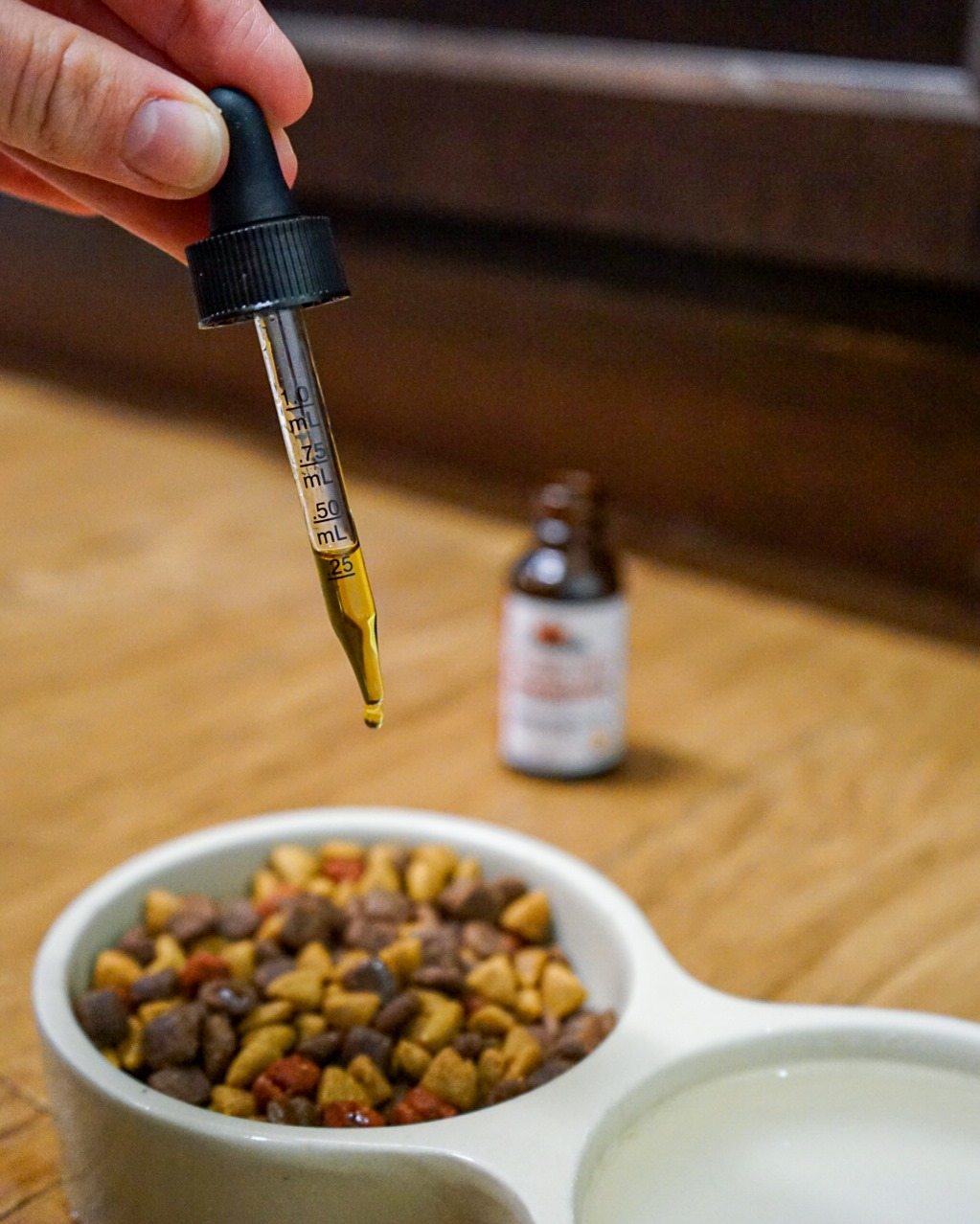 If you are trying CBD with your pet for the first time, you will want to start with a small dose to see how they respond.
CANVIVA PURE PET CBD Tincture with Salmon Oil is easy to give to your pet. Putting a drop or two in your cat's or dog's food for a few days and carefully monitoring their reaction is a good way to begin. And most pets love the taste. This tincture can also be applied directly to your pet's skin to help with dermatitis.
An even easier way to give your dog CBD is with CANVIVA Pure Pet CBD Dog Chews with a tasty chicken flavor. Dogs love the flavor, but not all cats feel the same way. Each chew provides 5mg of CBD. Use the dosing chart on the back of the package to determine the correct dosage for your pets.
Download a FREE CBD Dosing Journal for Pets so you can keep track of how much CBD was given and how your pet responds.
Here's what one CANVIVA customer said when he tried PURE PET CBD Tincture with his cat: "CANVIVA CBD has been a blessing and so easy to use. Just put some in the food and she gobbles it up! Even our vet noticed how chill she was this time for her check-up! Thanks CANVIVA,"  Justin, Nashville TN.
---
Tested For Your Safety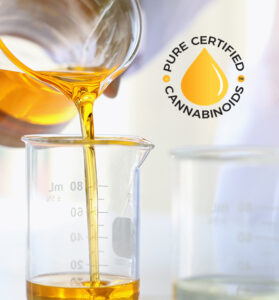 CANVIVA makes all of our tinctures with PURE CERTIFIED CANNABINOIDS™ oils derived from U.S. grown organic hemp. Solvent-free, free of pesticides and other impurities, and produced under strict manufacturing practices, each batch is third-party tested for contaminants and cannabinoid content. With CANVIVA you can be 100% confident that you are getting the highest quality products available anywhere.
We understand that quality assurance and product safety are critical to gaining your loyalty and earning your trust. With little regulation in the marketplace, this is more important than ever. Many brands claim to test their products but make it difficult to find these results, or worse yet, don't make them available at all. You can find a third-party lab test COA (Certificate of Analysis) on each individual CANVIVA product page.
---
ALL CANVIVA PRODUCTS CONTAIN LESS THAN 0.3% THC AND ARE LEGAL IN ALL 50 STATES. The statements made regarding these products have not been evaluated by the food and drug administration (FDA). These products are not intended to diagnose, treat, cure or prevent any disease.