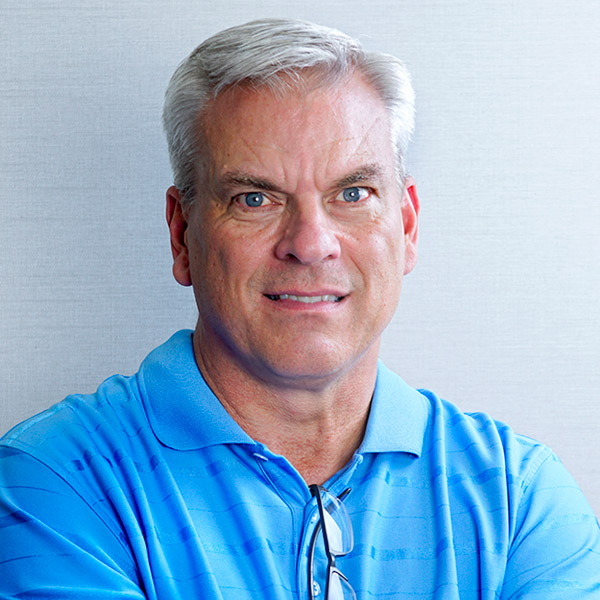 Happy Thanksgiving! This is Dave Rye, co-founder of CANVIVA.
We hope that this holiday season provides you with ample time to spend together with your family. We understand that these past two years have been anything but normal. We all have faced many challenges and our business has gone through dramatic changes during this time but one thing that has remained constant is our commitment to quality plant-based, full-spectrum hemp products.
We're excited to announce that there is a new CANVIVA brand emerging online and we will be announcing our plans in the coming weeks. We appreciate your passion for pure CBD, CBG, and CBN tinctures that we produce locally in Minneapolis, MN.
When looking on the bright side, it's important to remember the relationships that were strengthened during the pandemic. We ask that you slow down this weekend and take time to reflect on the relationships that you grew closer with during this new normal, that, to be honest, we are all still getting used to.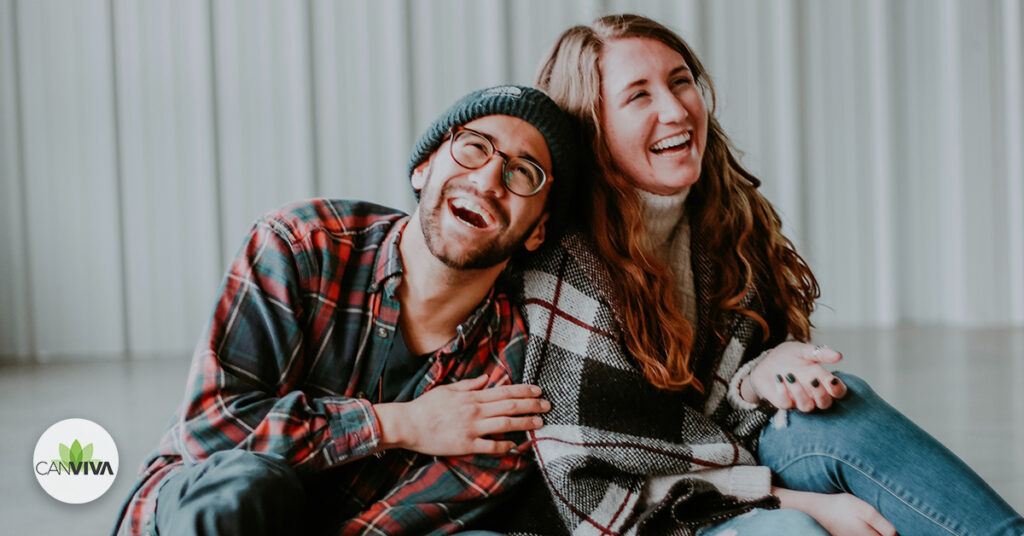 At CANVIVA, we preach the importance of taking care of yourself first and foremost (hashtag #selfcare). We believe that every effort you make for your health, well-being, and overall happiness will benefit not just you, but also those around you!
Discovering CANVIVA for the Entire Family
We also believe that the power of CANVIVA products can help make some of the tougher conversations around the holidays easier to have with family members. Whether it be an older family member that is struggling with sleep or anxiety, or a younger family member who is struggling to see the bigger picture and stay focused on their schoolwork, or a middle aged family member who is struggling to recover from the daily aches and pains of getting around the house and exercising- there is room to discover CANVIVA no matter what the age or ailment that you are dealing with.
Take time to relax and breathe, catch up with loved ones, recognize the value of this time and how it benefits your peace of mind. Utilizing CBD in your daily routine allows you to feel more balanced and joyful when entering into potentially uncomfortable situations. Discover CANVIVA today and save 50% on all orders this weekend by using coupon code DISCOVER at check out.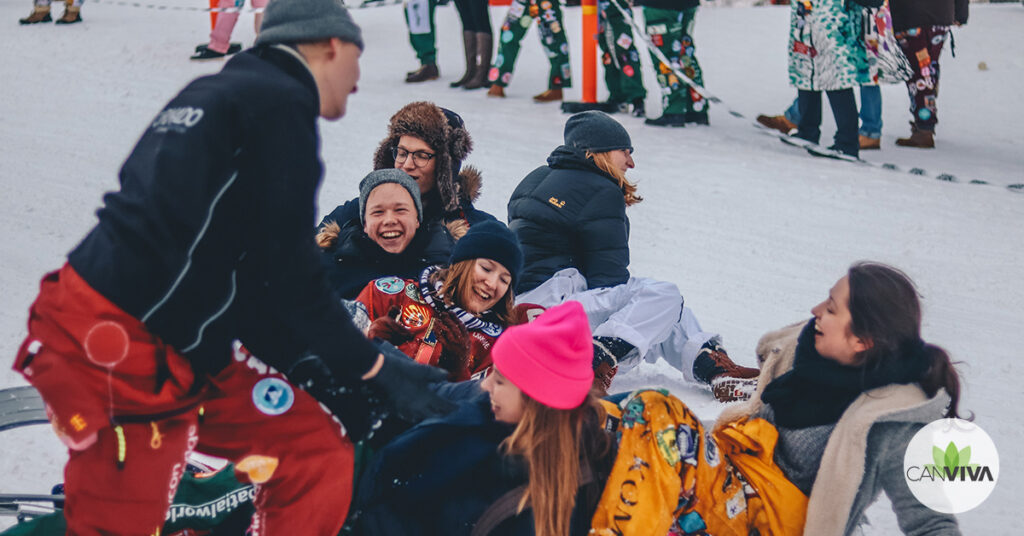 History of CANVIVA | Pure CBD Oil
When it comes to Plant-Based Therapy, the CANVIVA team is committed.
During the past three years, we have focused on providing our customers with quality CBD oil tincture products and education. Our goal is to help you feel more comfortable around properly taking a tincture, where you can discover CANVIVA, and also how the endocannabinoid system and CBD products work in general.
In today's modern-day world of CBD 2.0, there has been additional research and development around blended cannabinoids, and how they provide more value to our bodies than just single cannabinoid CBD products that we launched in 2019. 
We believe that there is no greater way to experience wellness than through discovering CANVIVA. Start today by incorporating plant-based therapy into your everyday life.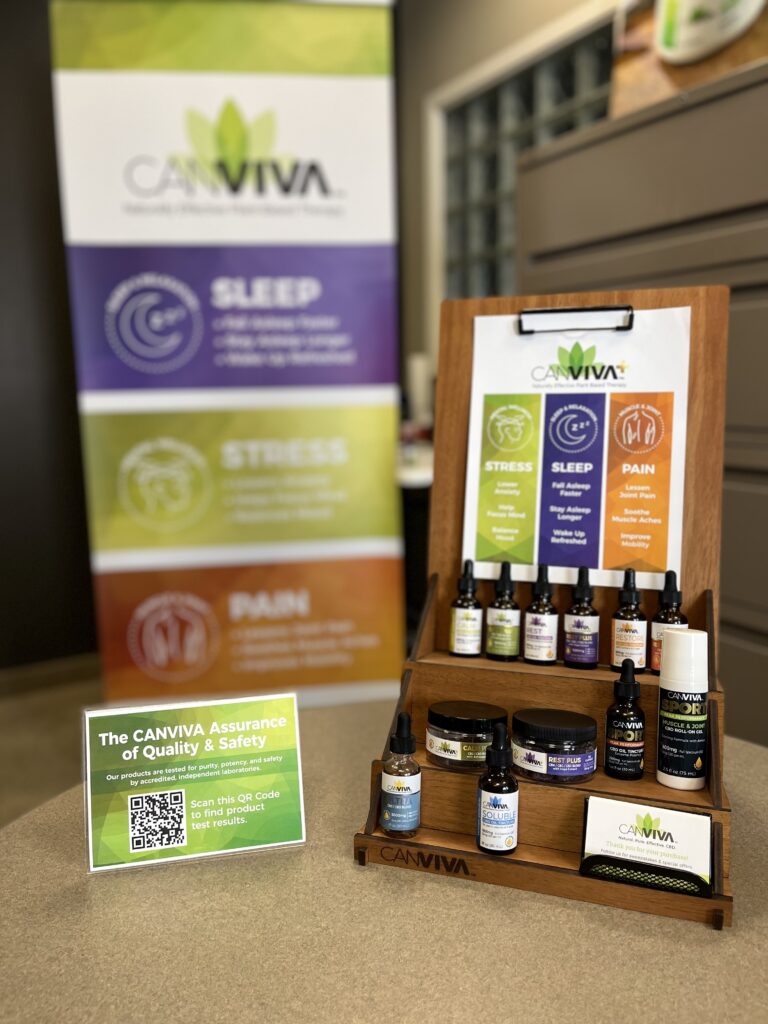 ---
Tested For Your Safety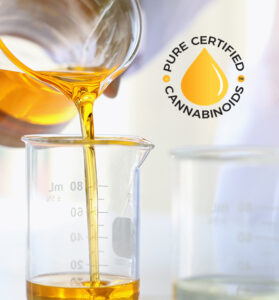 CANVIVA makes all of our tinctures with PURE CERTIFIED CANNABINOIDS™ oils derived from U.S. grown organic hemp. Solvent-free, free of pesticides and other impurities, and produced under strict manufacturing practices, each batch is third-party tested for contaminants and cannabinoid content. With CANVIVA you can be 100% confident that you are getting the highest quality products available anywhere.
We understand that quality assurance and product safety are critical to gaining your loyalty and earning your trust. With little regulation in the marketplace, this is more important than ever. Many brands claim to test their products but make it difficult to find these results, or worse yet, don't make them available at all. You can find a third-party lab test COA (Certificate of Analysis) on each individual CANVIVA product page.
---
ALL CANVIVA PRODUCTS CONTAIN LESS THAN 0.3% THC AND ARE LEGAL IN ALL 50 STATES. The statements made regarding these products have not been evaluated by the food and drug administration (FDA). These products are not intended to diagnose, treat, cure or prevent any disease.